Tattoos & Art Gallery In Leesville, Louisiana.
Revolution Ink opened its doors for business on February 5th, 2010. Located in Leesville, Louisiana…we offer a clean professional, friendly and relaxed atmosphere. We are open 6 days a week to tend to all your body modification needs. Our artists are skilled in many different styles and always prefer to draw you a custom one-of-a-kind piece of artwork.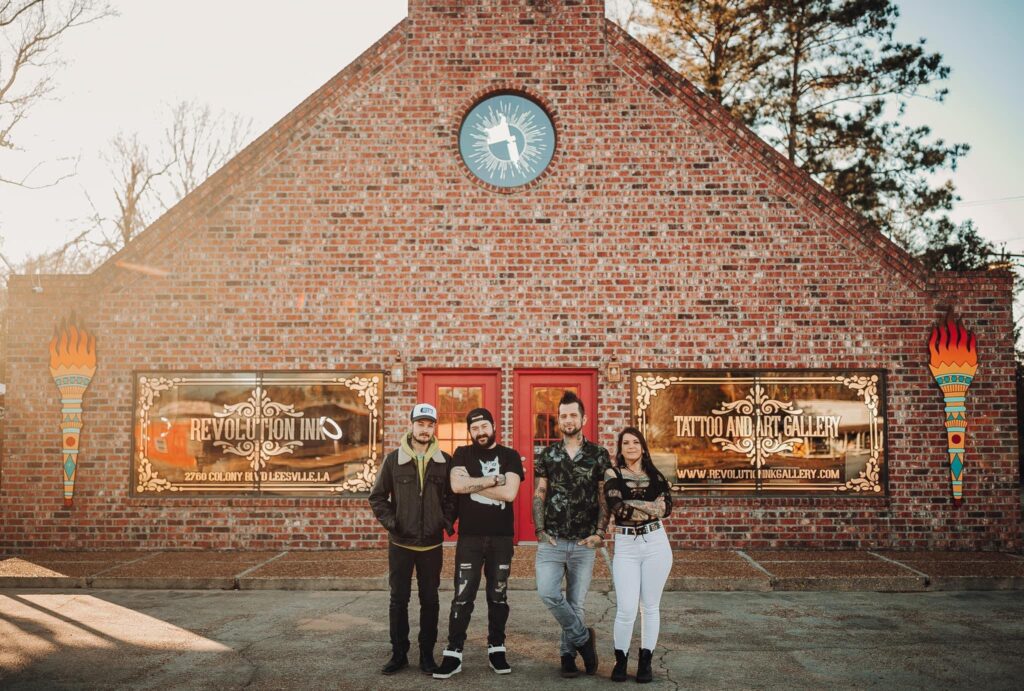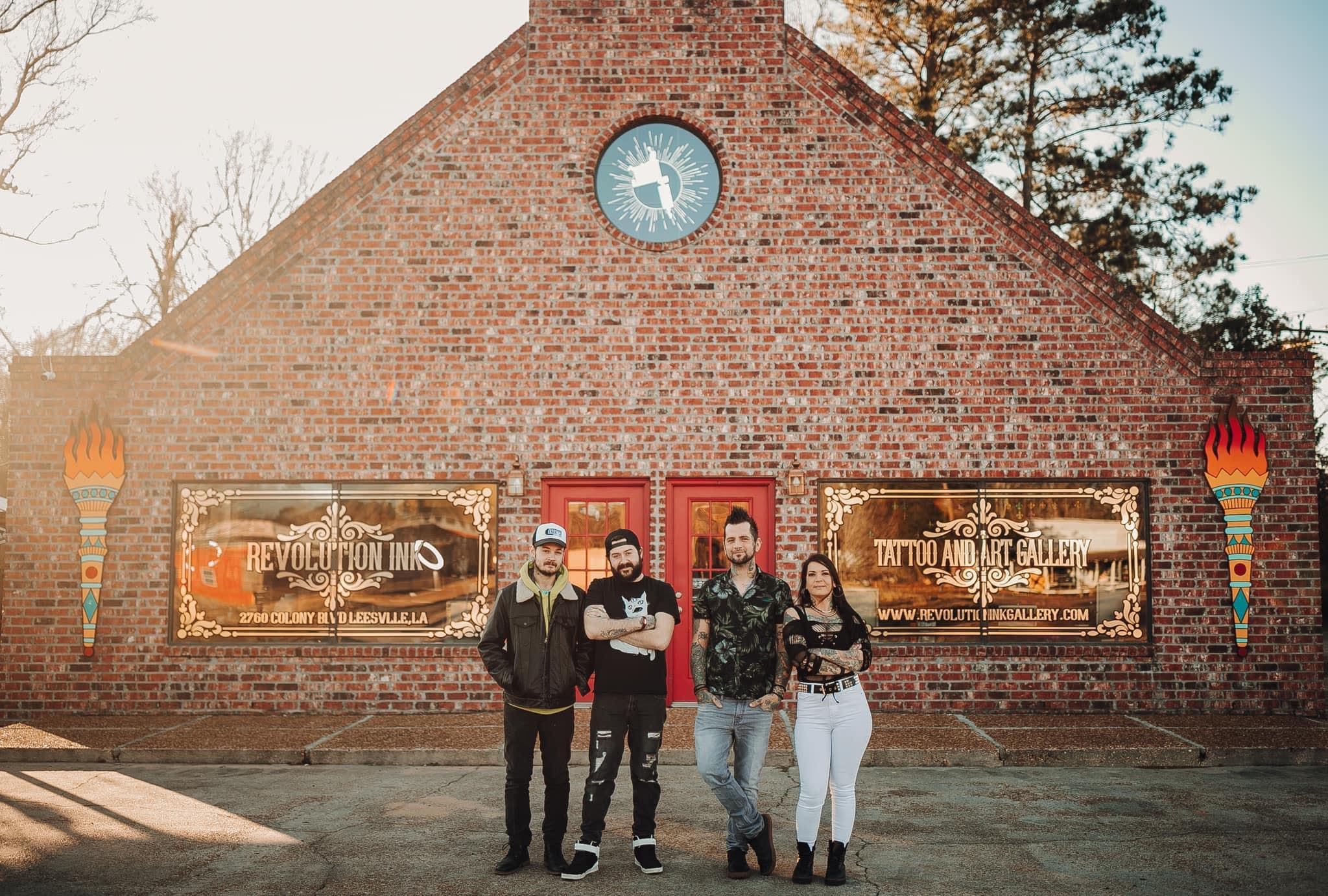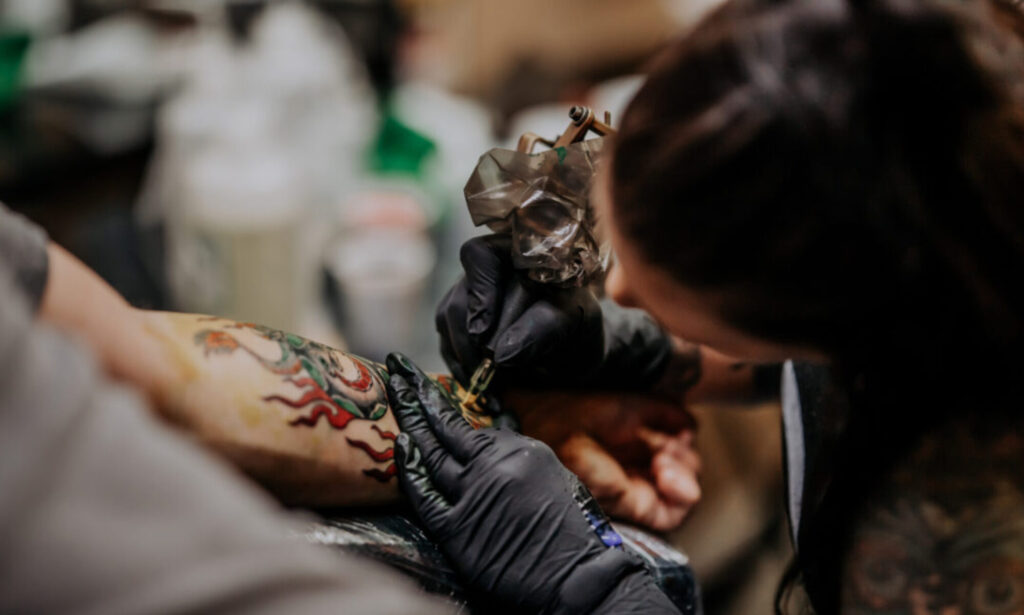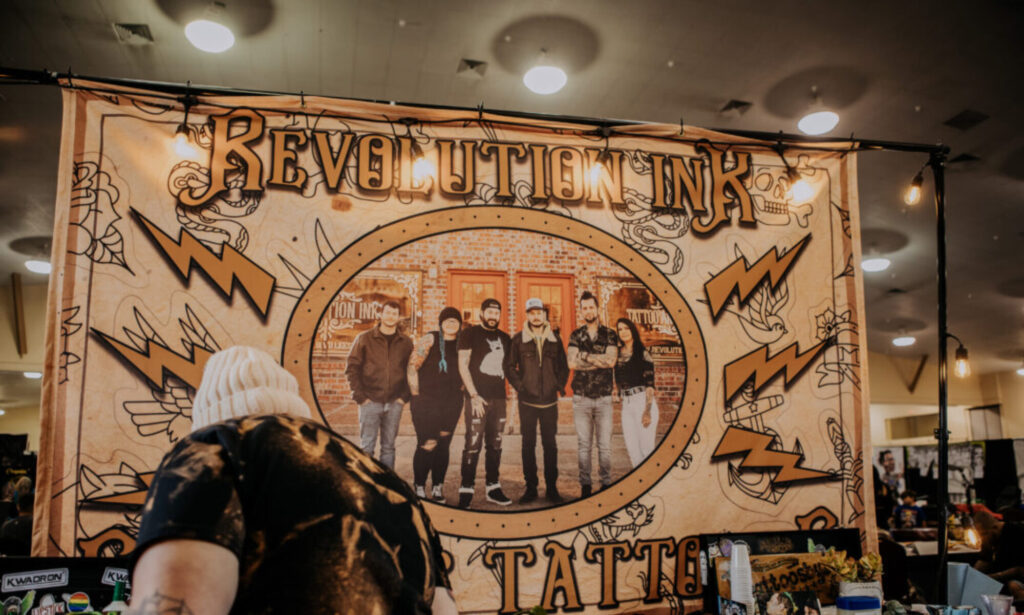 Our personnel are aware of the potential risks associated with blood-borne pathogens and are all annually certified through the ARC in the latest standards for handling equipment and anti-cross contamination techniques taking every step to protect their clients and themselves.
All needles are single-use items that are disposed of in sharp containers at the end of each procedure, anything else that contacts the skin is either single-use or Autoclave sterilized. We use state-of-the-art sterilization procedures and autoclaves to ensure the safest methods.
WE TAKE PRIDE IN MAKING SURE YOUR EXPERIENCE WITH US WILL BE A GREAT MEMORY OF YOURS FOR YEARS TO COME.
Shop Revolution Ink's Art Gallery of which features the arts and crafts of many talented locals. From original paintings to hand-crafted candles, at-home paint kits, and more. Keep an eye on the events for upcoming, paint nights, art walks, and more.