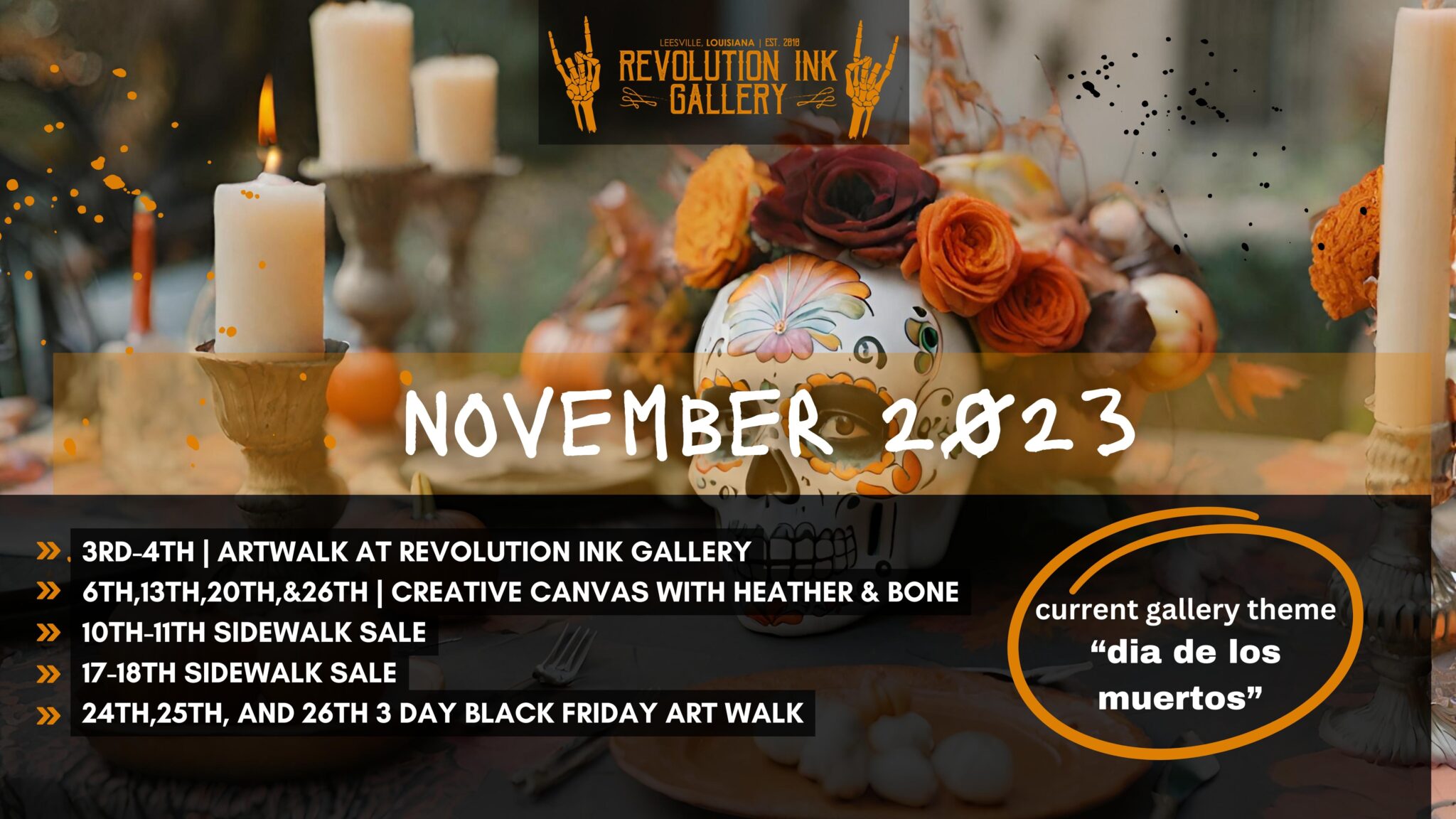 Tattoos & Art Gallery In Leesville, Louisiana.
Revolution Ink is a tattoo and piercing art gallery with a comfortable and inviting environment that is perfect for anyone who is looking to get unique and high-quality designs. Our doors were first opened on February 5th, 2010, and since then, we have committed ourselves to delivering the best experience possible for every client who walks through our doors. Our location in Leesville, Louisiana, is a perfect example of our dedication to delivering quality service to our clients.

Our studio is clean, professional, friendly, and relaxed, and we offer the perfect atmosphere to make you comfortable as we work on your body modification needs. We never rush our clients and take the time to get to know them. Our skilled artists specialize in many different styles, and they will work with you to create a custom one-of-a-kind piece of artwork that will look amazing on your body. We are open 6 days a week to serve you better, and we're always happy to discuss your ideas and unique vision.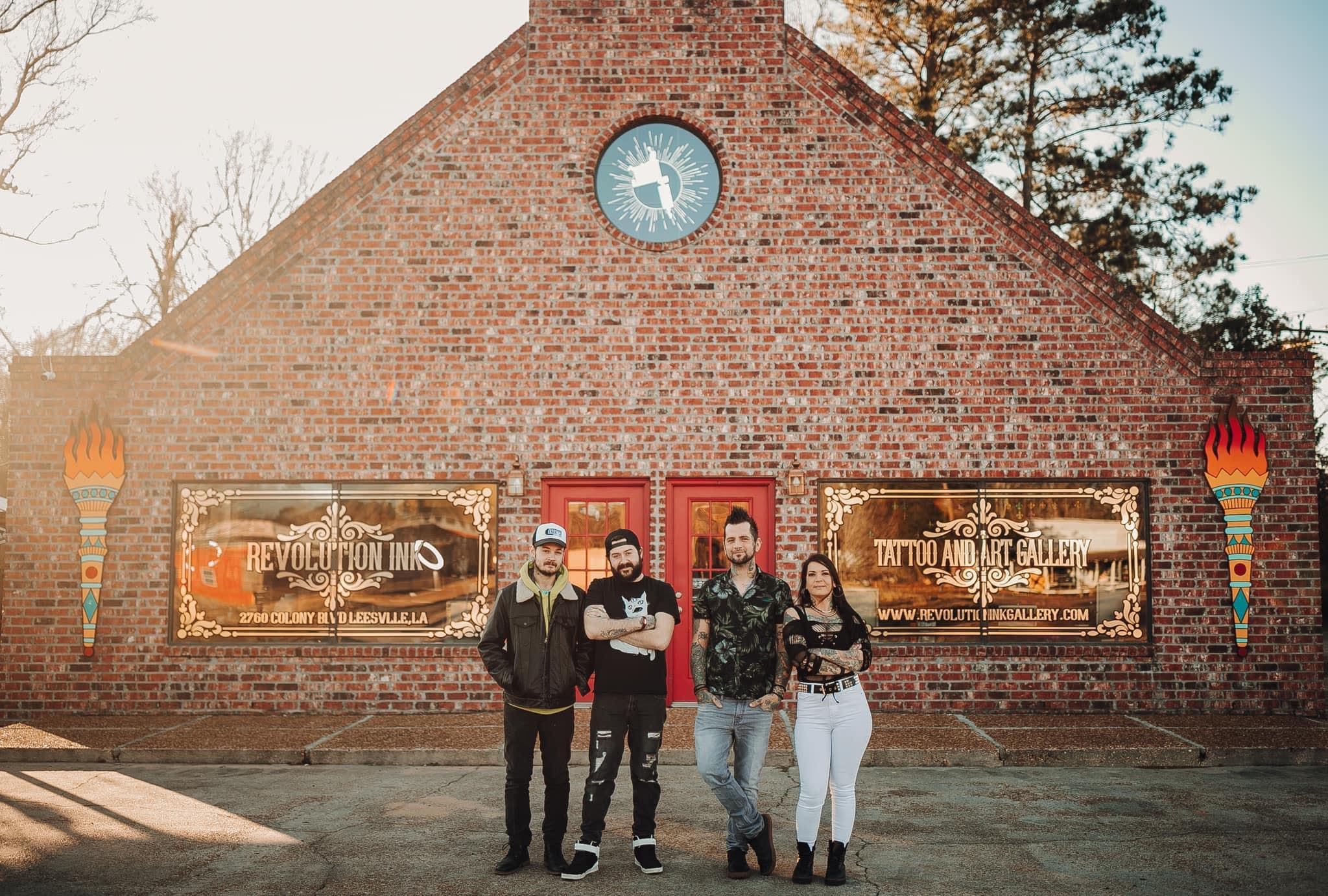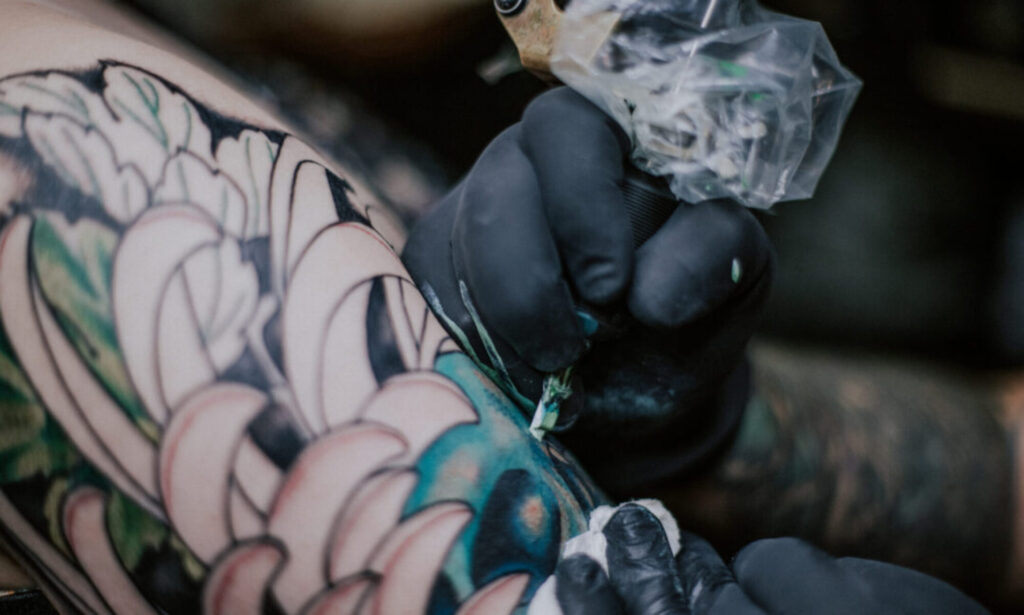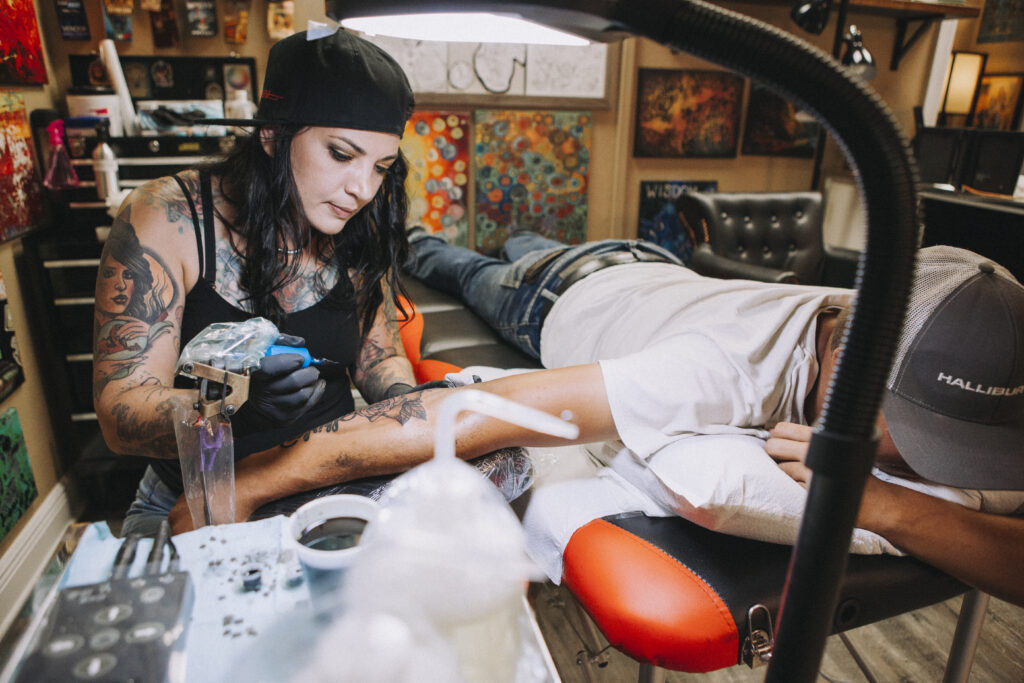 Our personnel are well-versed in the potential risks associated with blood-borne pathogens and maintain their certification with the ARC on an annual basis. Our team strictly adheres to current standards and utilizes anti-cross contamination techniques to ensure the safety of our clients and themselves. We employ single-use needles, properly disposing of them in sharp containers after each procedure. Utensils that come in contact with skin are either used once or sterilized using autoclave processes. We take pride in our state-of-the-art sterilization procedures and utilize the most advanced autoclaves available. It is our priority to guarantee that your experience with us is positive and memorable for years to come.
Get ready to be blown away by the amazing local talent at Revolution Ink's Art Gallery! Discover a fantastic array of one-of-a-kind pieces that will elevate your home decor and bring joy to your life. You'll find everything from handcrafted candles to remarkable paintings and at-home paint kits that will spark your creativity. You won't want to miss out on upcoming events like paint nights and art walks, where you can immerse yourself in the vibrant arts community and be inspired by the artists around you. So come and explore our gallery, and be prepared to be inspired by the incredible talent on display!