Artist Portfolio Brandon Leone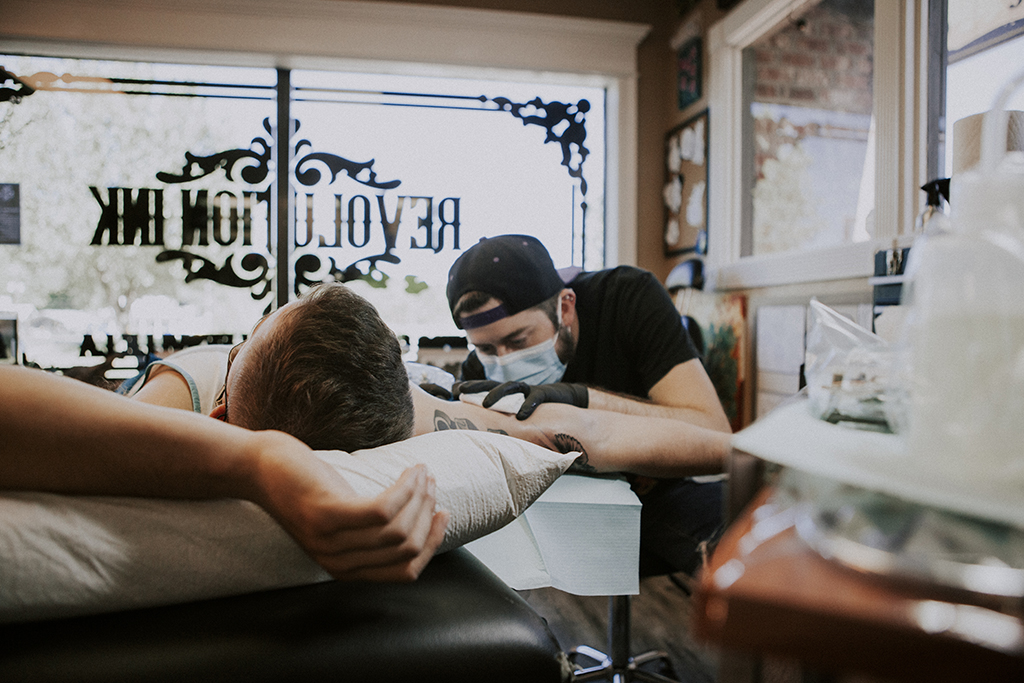 Brandon Leone is a tattoo artist at Revolution Ink Gallery in Leesville, Louisiana. View her artist portfolio and book your tattoo today.
Revolution Ink Tattoo & Art Gallery opened its doors for business on February 5th, 2010. Located in Leesville, Louisiana…we offer a clean professional, friendly and relaxed atmosphere. We are open 6 days a week to tend to all your body modification needs. Our artists are skilled in many different styles and always prefer to draw you a custom one of a kind piece of artwork.